How We Help
Our Goals & Dreams
The Patriot Legacy Education Foundation wishes to build a strong and diverse portfolio of support that is sufficient to fund the growth plans of Literacy First Charter Schools for the future.
This includes:
Resources that would support all programs
Areas of critical needs
Expansion of programs and facilities
Support of our students in college matriculation
Our current campaign is focused on raising money to purchase vans that will help us transport students to events. This includes athletes, clubs, groups, and classes going to events like games, robotics competitions, speeches, community events, field trips, and so much more!

[/vc_section]
Where Your Child Is Known
Literacy First Charter Schools is a place where every child is known, accepted, valued, and inspired to discover more. We equip K-8 grade students with the necessary reading, writing, and speaking skills to communicate with clarity and precision in today's academically-driven world. Our credentialed professionals are committed to the educational success of our children, and believe in impacting each life through the power of words.
Features & Benefits
Research-driven techniques
Literacy focus
Nontraditional structure
Hands-on projects
Longer school days
Extended academic year
Technology integration
Physical education
Life skills
Character training
Customized programs
Safe environment
Credentialed professionals
Rigorous curriculum
Community integration
Parent collaboration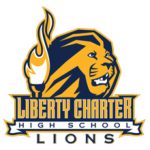 Where Every Child Is Known
Liberty Charter high School is dedicated to helping every student graduate as a literate citizen, self-directed learner, effective communicator, values-conscious thinker, and responsible community leader. Personally invested in the success of each individual, our staff facilitates the learning of all students through a rigorous academic program, explicit character development, and extracurricular activities.
At Liberty Charter high School, we value parents as an integral part of the team as we maintain a safe environment where every student is known, develops strong character, grows academically, and graduates with the knowledge and skills they need to succeed in college, career, and life after college. Providing a traditional and comprehensive high school experience to a small student body, Liberty Charter High School offers students the unique experience of a broad range of curricular and extracurricular opportunities within and intimate setting that maximizes accountability.
Features & Benefits
Credentialed teachers
AP / Honors / CP courses
Community service projects
Regular and block scheduling
Safe environment
International travel
Access to online courses
UC approved classes
Career exploration courses
Access to dual credit classes
Extracurricular activities
Sports
Clubs
Academic support
WASC accredited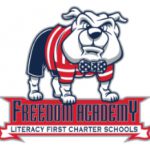 Empowering Minds Outside the Classroom
Freedom Academy is a K-8 independent study program where families receive a tuition-free program committed to helping students succeed.
Freedom Academy offers competitive funds for curriculum and enrichment with an extensive vendor list that reaches throughout San Diego County, covering a variety of subject areas and interests. We also provide opportunities for learning in the community through organized field trips, park lessons, and events.
While parents are responsible for instruction, families are paired with a credentialed Teacher Consultant to support both parents and students with individualized learning goals, curriculum, and pacing. Freedom Academy gives families flexibility throughout the day and an opportunity to meet the needs and interests of each individual student, allowing them to self-pace assignments and create individualized learning experiences with family.
Features & Benefits
Home environment
Individualized learning
Credentialed teacher support
Parent-selected curriculum
Personal attention
Accommodates special needs
Parent-directed schedule
Weekly on-site enrichment classesbe
Empowering Minds
The Patriot Legacy Education Foundation is a non-profit 501(c)3 organization where 100% of contributions go directly to LFCS programs. Funding supports the implementation of programs above state funding mandates including areas of critical need, expansion of programs and facilities and support of our students in college
Our Mission
Literacy First Charter Schools exists to:
Nurture the whole child from kindergarten through high school graduation by
Igniting a passion for comprehensive LITERACY and
Equipping each student to wholeheartedly participate in their community.
Our Vision
Literacy First views education as a process, not a product, which enables students to go from learning to read, to reading to learn.
Literacy First Charter Schools desires to shape:
L iterate, lifelong learners
I ndependent thinkers
T echnologically literate citizens
E nthusiastic and highly qualified teachers
R eliable assessments that provide students a productive educational experience
A spiring leaders who positively impact their community
C ommunity that understands the mission of LFCS
Y early fiscally sound budget
Knowing Our Students
Why Literacy First Charter Schools?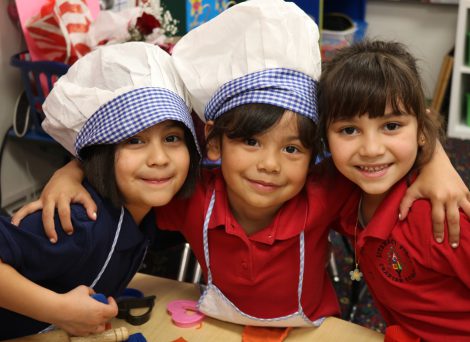 Every child is known, accepted, valued, and inspired to discover more.
Purposeful learning focuses on literacy, integrating culture, and language.
Small class sizes provide better results, enhanced learning, and one-on-one interaction.
Character emphasis focuses on core values to foster positive school climate.
Use of technology as an instructional tool promotes interaction and retention.
Research-proven methods and techniques are customized for individual skill levels.
Nurture
All children will be known, recognized for their unique and creative nature and be comfortable to take risks.
All staff will be invested in the success of each student through continuous professional development.
All parents will be recognized as invaluable resources.
Equip
All children will be cultured, and literate in a wide-range of subjects.
All staff will have an enthusiasm for teaching using research-proven methods where student success is expected.
All parents will be enthusiastically drawn into the school environment.
Ignite
All children will be self-directed, lifelong learners and innovative leaders.
All staff will encourage students to be productive, independent, values-conscious thinkers.
All families will serve as links to the community where students can become informed participants in the
democratic process.